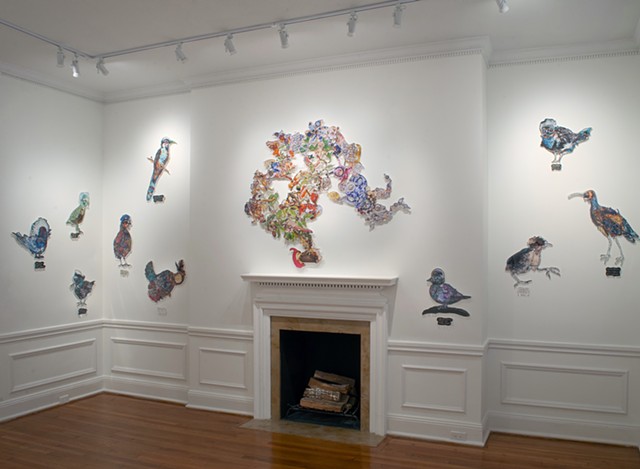 Silent Spring, New York, exhibition view, 2020
Installation of laser-cut insects of Surinam tree and bird species at risk printed with archival pigment on Hahnemuhle Photo Rag, laser-cut, inserted and fastened between two laser-cut acrylic sheets.
Gallery wall is 216 inches or 5,5 meters wide.
2021
Insects of Surinam 35, 2019 (tree in the centre) with 2020 Damoiseaux, Miyako Yoshinaga Gallery New York, September to November 2020. For review see LINKS TO PRESS section.